Antiques Show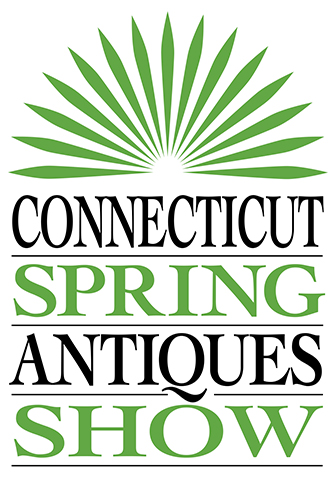 Since the early 1970s the Society has been the sponsor of the Connecticut Spring Antiques Show, one of the country's most important venues for authentic early American furniture and accessories. In 1987 the Society purchased the rights of the show and it continues to be the organization's largest fundraiser.
One of the most important authentic American antiques shows in the nation.

- Antiques and the Arts Weekly
History of the Connecticut Spring Show
The Connecticut Spring Antiques Show was founded in 1973 by the late Frances Walker Phipps, who with Betty Forbes was responsible for establishing it as one of the country's most important venues of authentic early American furniture. A longtime Higganum resident, Miss Phipps wrote about antiques for The Hartford Times and The New York Times and published many important works including "The Collector's Complete Dictionary of American Antiques" and "Colonial Kitchens, Their Furnishings and Gardens." Miss Phipps was also a founding member of the Haddam Historical Society and was instrumental in the restoration of the Thankful Arnold House Museum.
Miss Phipps chaired the show from its inception in 1974 until her death in 1986. When she started the show she stipulated that furniture shown must be American made prior to the year 1840 (prior to the age of mass production). It was said she had sole and absolute right to decide who could exhibit, and what and how, which at times generated controversy. However, it was her sharp-eyed supervision that kept the show unparalleled.
For the first 19 years, the show was housed at the Connecticut State Armory in Hartford. Between 1993 and 1996 the Armory underwent an extensive restoration and the show was moved to the University of Hartford. In 1997 the show returned to the Armory for a five-year stay; however, following the events of September 11, 2001, the Armory was closed to public events for security reasons. Between 2002 and 2011 the show was held at the Expo Center just north of downtown Hartford. In 2012 we traveled to West Springfield, Massachusetts to celebrate our 39th year at the Eastern States Exposition.
The show triumphantly returned to the Hartford Armory in 2013 and is thrilled to host this important venue of American furniture, folk art, fine art, and other decorative arts in this architecturally beautiful building.
The show continues to have exacting standards and is recognized as one of the finest exhibitions of early American made furniture and accessories. Since 2020 the show has been on hiatus while the committee re-evaluates the ever changing world of collecting, shows and purchasing platforms.
For further information please call 860.345.2400.
The Committee
Show Chair:
Show Treasurer:
Show Manager:
Floor Design:
Advertising and Marketing:
Dealer Lunch:
Volunteer Chair:
Community Cultural Liason:
Haddam Historical Society Executive Director:
Show Program:
Show Chair Emeritus:
Beryl Whitmore Thorpe, Tracy LaComb,
Rusty Clowes, and Mary Bird
Parking: