The Haddam Historical Society and Higganum Cove Advisory Committee will sponsor a history walk at Higganum Cove on Sunday, April 16, 2023 at 2 pm. Meet in the Rossi Parking Lot at the rear of 300 Saybrook Road off of Depot Road to park. The event is free and open to the public.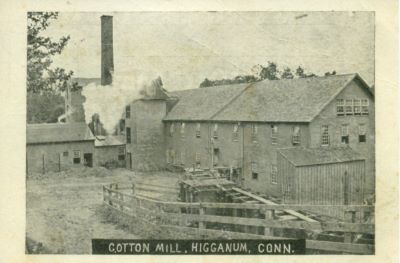 Join us for a visit to the historic Higganum Cove, once the location of numerous mills including sawmill, oakum factory, fulling and larger factories that made webbing, textiles, and carbon paper. After a significant EPA clean up in 2013-2015, the area is now being redeveloped as a park by the Higganum Cove Advisory Committee. Their redevelopment plan received the "Exemplary Site-Specific Master Plan Award" from The Connecticut Chapter of the American Planning Association in 2022.
The property has recently been nominated for the Connecticut State Register of Historic Places and new walking trails have been installed among the mill foundations. Advisory Committee members will be on hand to talk about future plans.
We will meet at the Rossi parking lot off of Depot Road and walk down to the cove, as parking is limited. For information please contact the Haddam Historical Society at contact@haddamhistory.org or 860-345-2400.
---