Squabble Hollow
The unusual buildings located at 660 Killingworth Road have a somewhat story- book history. Known by many in town as Squabble Hollow, the older of the two buildings was built in the late 19th century by Frederick W. Wilcox as a simple domestic house. It passed through several local families until Maxwell Lee purchased it in the mid-20th century. "Mac" was described as an "art connoisseur, importer and gourmet" and decided to leave the corporate world behind and devote his pursuits to seeking and presenting the unusual. He opened Squabble Hollow in 1953 as a shop to share his love for uncommon objects. He also sold gourmet items such as herbs, spices and other delicacies and visitors could always find something cooking on the old black stove.
He is quoted as saying "I made quaintness my life's project".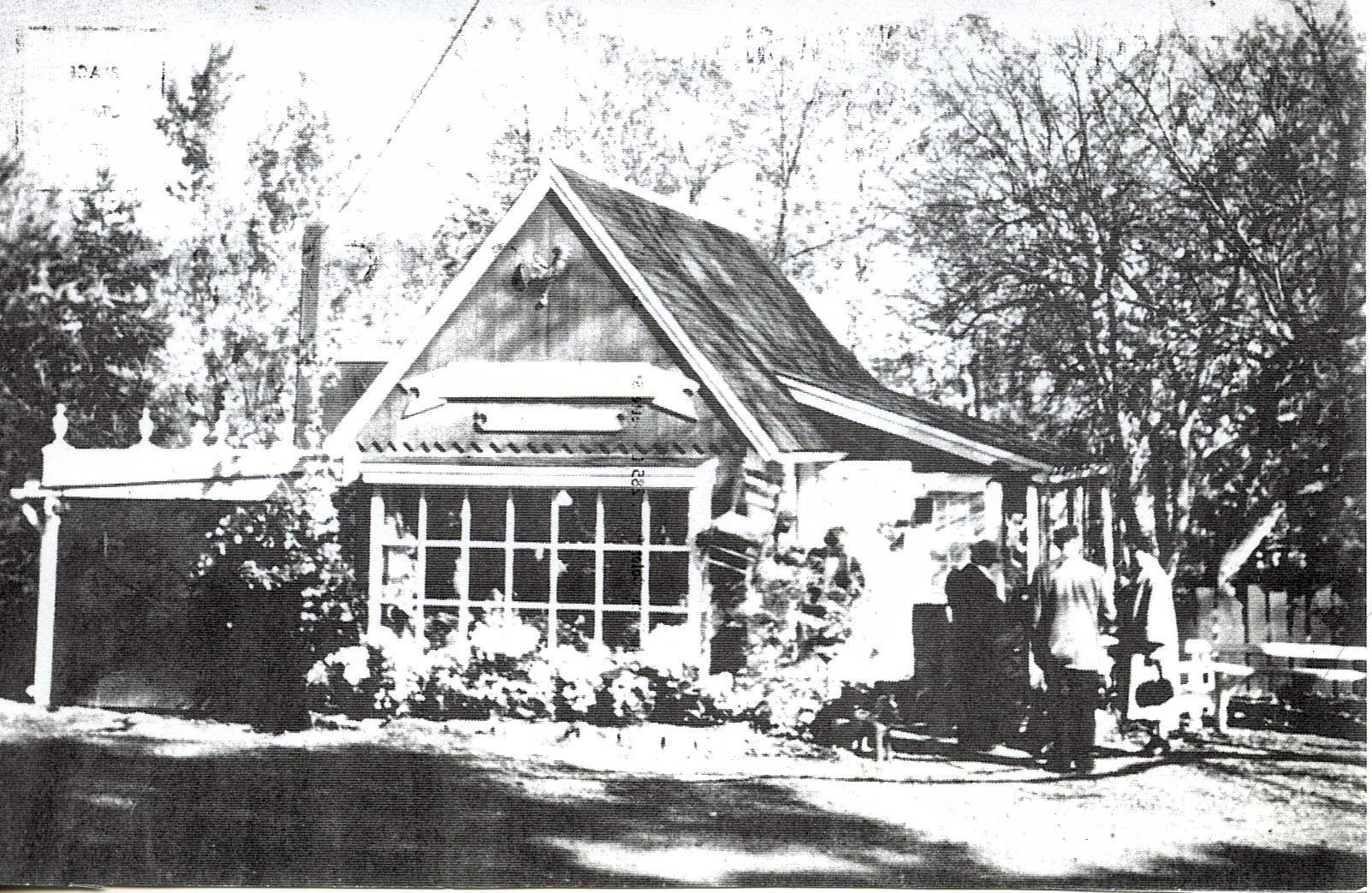 A Hartford Courant article from 1960 interviewed Mac and toured the property stating that his private quarters were resplendent of antiques, art and extraordinary curiosities including hundreds of candelabras and candlesticks. His rooms were full of strange knickknacks and furnishings that produced a "home of non-conformist decoration."
Mac's business sold antiques and curios in his Christmas room and the highly decorative chapel which he added in 1960. Lee was fascinated by churches and in particular Connecticut churches which had "dignity, beauty and practicality." He studied and admired them, although not religious, and built his chapel from pieces of dismantled or demolish houses of worship. The end result was a highly embellished, some may say over the top, architectural wonder of quaintness and fantasy.
Squabble Hollow catered to tourists, as well as, locals and called movie-stars Gloria Swanson, Joan Crawford, Joan Fontaine and Ethel Waters as repeat customers. The story of how Squabble Hollow got its name has never been substantiated but supposedly there was a Swedish shoemaker who lived on the property and argued with his wife all the time and when neighbors needed shoes repaired, they said it was time to bring them to "Squabble Hollow."
Maxwell Lee was a native of New Brunswick, Canada and settled in Haddam to open Squabble Hollow after working at Bunce's Department Store in Middletown. He was well known in the area and relished in his "unending project of expanding Squabble Hollow to glorify the off-beat." He died in 1974 and the premises continued as an antiques shop for many years. Today it is a private home.